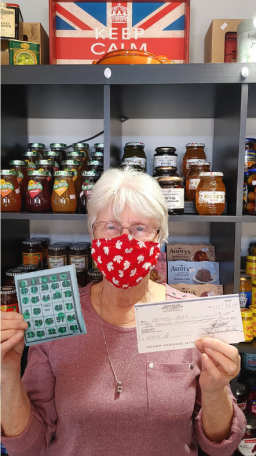 MEGA BINGO
The Lions Club will once again be running their BBQ in the heart of the OLG Car Show on Saturday and Sunday.
And they will be bringing you the online MEGA Bingo in 2023!
Port Elgin & District Lions: Pumpkinfest Mega TV Bingo will be happening Saturday evening, September 30, 2023. So get the gang together and enjoy a fun evening of Bingo after a fun filled day exploring Pumpkinfest events.
There are a total of 16 games:
12 $100.00 prizes and Progressive Jackpots at $250, $500, $1000, & $2500 throughout the evening.
Booklets can be purchased at the following locations during their regular business hours:
- Southampton: Dizzy Bird Coffee & Foodland
- Paisley: Paisley Freshmart
-Tiverton: Lions Club
- Port Elgin: Pizza Delight, Circle K, Giant Tiger, Vanderwerf's Your Independent Grocery & Port Elgin Esso
Or stop by our Tent at Pumpkinfest and pick up Booklets and a Burger from our BBQ.
Tune in at 6:00pm-10:00pm on:
- Eastlink TV: Channel 10 or youtube
Alcohol & Gaming Commission of Ontario Licence # M848529
Need more Info?
https://www.facebook.com/PortElginLionsClub/ or contact the Port Elgin Lions at 519-832-6263.
Back to Attractions