Welcome to Pumpkinfest
Honourable Mayor Luke Charbonneau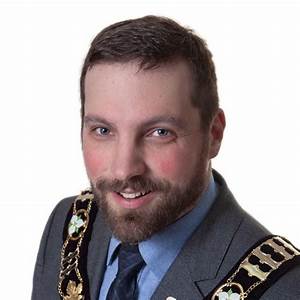 It is with great pleasure that I welcome you and your family to Port Elgin Pumpkinfest on behalf of the citizens of Saugeen Shores.
2021 marks the 35th anniversary of the festival which has become one of Ontario's top events, winning numerous awards. Garnering worldwide attention for its world record-setting giant vegetables and large classic car show, Port Elgin Pumpkinfest attracts crowds of up to 40,000 over the two days and generates an economic impact of close to $5 million in the region.
Congratulations to the organizing committee and especially to the volunteers, whose tireless dedication make this community event so successful. Your hard work and devotion is greatly appreciated. A special thank you goes out to the generous businesses who are involved in the festival in a sponsorship capacity.
To our visitors: we hope you will have a pleasant experience in Saugeen Shores. Please enjoy all that Port Elgin Pumpkinfest has to offer- from giant vegetables to fantastic family entertainment at Pumpkinfest Village and Cinderella's Carriage Classic Car Show in downtown Port Elgin.
See you at Pumpkinfest!
Saugeen Shores Mayor
Luke Charbonneau