GIANT PUMPKIN CARVING
A very talented local artist, Raymond Macdonald will be joining us this year to demonstrate his unique and creative skills. You can watch him carve giant pumpkins both Saturday and Sunday located outside the Bruce Power Weigh-Off Arena at the festival. Thanks to our sponsor SNC Lavalin for helping to bring Raymond to the event.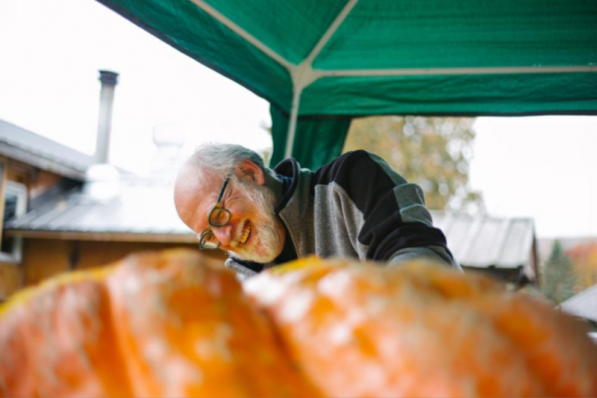 Biography:
Raymond Macdonald was born in Toronto, Ontario, Canada in 1951. After graduating high school in 1965 he attended Sheridan College in Oakville for a year and then the Ontario School of Art in Toronto in 1968. Seeking an academic as well as hands on studio experience he enrolled at the University of Guelph Fine Arts program in 1970 studying intaglio and lithographic printmaking techniques with Canadian printmakers Gene Chu and Walter Bachinski as well as sculpture with Canadian sculptor John Fillion, producing works in plaster and bronze. Following his graduation in 1974 he began a brief sojourn exhibiting his work in juried exhibitions in Toronto and the surrounding area. In 1984 he moved to Oakville, Ontario. After pursuing an alternative career path and raising a family Raymond has re-discovered his passion for the arts and has set up a studio in the Grey Highlands area pursuing new forms of graphic works in oil and experimenting with soft pastels, graphite and mixed media expressed in a translation of free line a synthesis of that which was drawing to create a motion between the figurative and landscape with the abstract - sculpting as time and space permit. A yearly passion for carving giant pumpkins began early as local farmers supplied pumpkins for Halloween festivities, growing to include exhibitions in the Oakville Town Square and Tots on Parade held for many years and now in the Town of Kimberley.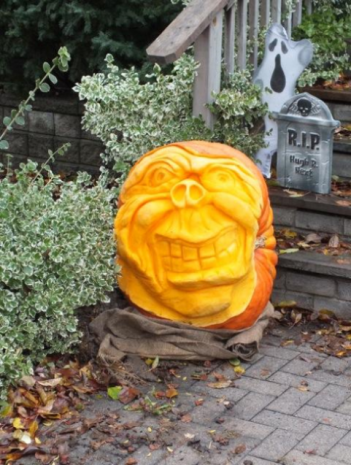 Artist Statement:
"My studies of anatomy and medical dissection at the University of Guelph certainly fueled my interest in expressing my art through the human form as entity and essence, an enclosure of the soul. The cracks and gashes in my work create exits for that soul as translated through expressionistic treatment of line and colour."
Back to Attractions