OPG Presents Elephant Thoughts!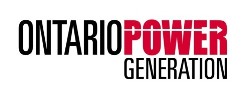 Do smiling kids –exploring and creating – make you happy? Entertainment that is educational, leading-edge and fun ensures everyone has a great experience at Elephant Thoughts Interactive Science Fun, sponsored by OPG.
This year Dino Dig will be our new attraction, dig for bones, build fossils, and get your picture next to the 25ft dinosaur! Also, back by popular demand experience a no gravity feeling with the amazing Human Gyroscope.
Sorry, parents: you may have trouble to coax your kids away from this activity!
What is Elephant Thoughts?
When the organization was founded it was purely an international development charity with two main goals: one, to put underprivileged kids in school particularly in India and Nepal; and two, create opportunities for Westerners to immerse themselves into developing world cultures and hopefully come to understand more about other people and themselves. Hence, the Elephant being a symbol for India, for compassion, for family values, and even for luck, for big thoughts and dreams, it seemed a great symbol for our organization which was trying to get Westerners to think about those in the developing world.
"The founder of the organization as a small child always dreamed of living a lifestyle working with wildlife in the remote regions of the planet. His idols growing up were people like Diane Fossey, Jane Goodall, Mark and Delia Owens. Since he was 5 he told everyone he was going to become a wildlife veterinarian and save the African Elephant. This passion carried with him into young adulthood and actually was the catalyst for his first trip to the India Himalayas. That first trip also introduced him to some remarkable people and because of those people and his desire to help them, he took a small detour and created Elephant Thoughts.
Both these stories are all part of who we are and how we got started. The reality is, our dreams to help those less fortunate than ourselves, create values of environmental stewardship in our students, become a new type of charity, build as many schools and help as many kids as humanly possible, all definitely qualify as "Elephant Thoughts" "
Back to Attractions