Pumpkinfest 2022 Welcomes Splash 'N Boots!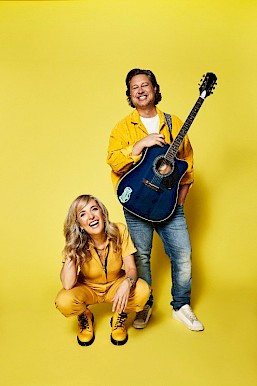 We are happy to announce that on Sunday afternoon in the Weigh Off Arena at 2:30 you are invited to join us for this famiy friendly finale to Pumpkinfest 2022.
We are excited to welcome Spash 'n Boots, multiple JUNO award winners and television celebrities, to join the Pumpkinfet Family!
Your pumpkinfest wristband is all you need!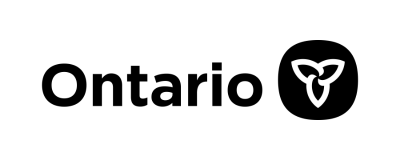 We can't wait to see you!
Check them out at:
Website: www.splashnboots.com
Facebook: www.facebook.com/splashnboots
Twitter: www.twitter.com/splashnboots
Youtube: www.youtube.com/user/splashnboots
Instagram: www.instagram.com/splashnboots
More about Splash 'N Boots
Just off the heels of their second JUNO Award for "Heart Parade", as well as a 2022 Canadian Folk Music Award, Splash'N Boots are bringing their nearly 20-year legacy in the children's music lands to new generations with a family show filled with connection, music and heart. On television, they appear daily in over 8.5 million homes across Canada with their number one TV show, which is broadcast daily on Canada's top children's television networks, Treehouse TV and Disney Jr. Canada. Splash'N Boots recently wrote and produced an episode for Sesame Street and their original music videos are featured on US TV network Universal Kids' preschool music show, "Get Up and Move". Splash'N Boots believe in a world where music can be enjoyed across all generations and have recently collaborated with Alice Cooper, Brett Kissel, Johnny Reid, Alan Doyle, Simon Ward of The Strumbellas and The Wiggles, and Sharon and Bram. Their original music is enjoyed around the world, with millions of streams on Spotify, Apple Music, Youtube and other international digital markets. Throughout their storied career, Splash'N Boots have created a global community dedicated to making every child feel seen, heard, and loved for exactly who they are. They are committed to using their voice to raise awareness for important causes, supporting and working with Sick Kids Hospital, Camp Ooch, Plus1, MusiCounts, Kids Up Front and the Starlight Foundation. They are the creators and stewards of a uniquely powerful pen pal program geared towards children with autism, called Lucas's Letters, which encourages children of all ages and abilities to connect through letter-writing.
Splash'N Boots' Fast Facts: ●
2022 Canadian Folk Music Award for Children's Album of the year
2021 JUNO Award for Children's Album of the Year
2019 JUNO Award for Children's Album of the Year
Featured on season 49 of Sesame Street
Over 3 million views within first year of airing on Kidoodle TV
Featured on Universal Kids (USA) for new program, "Get Up and Move!"
Over 4 million streams on Spotify ● Over 2 million streams on Apple Music
JUNO award nominations for Children's Album of the Year in 2021, 2019, 2018, 2017, 2016, 2015 and 2014.
Three-time SiriusXM Independent Music Award winners for Canadian Children's Music Group of The Year.
Released 13 albums, 5 live DVDs and had televised performances with The Wiggles and Fred Penner.
Performed live throughout North America, Dubai, Bermuda, Australia, and Italy.
The Big Yellow Boot is seen daily in 8.5 million homes on Treehouse TV and Disney Jr. Canada, Canada's number one preschool networks
Committed philanthropy with Sick Kids Hospital and Camp Ooch, Plus1, MusiCounts, Kids Up Front, Starlight Foundation as well as their own grassroots organization, Lucas' Letters, a pen pal program that connects children with Autism.
Back to Attractions