9th Round of Pumpkinfest Pub-Kin Crawl
Friday night the experience begins! Let the SS Trolley do the driving as you kick off the weekend. Start your evening with Dinner in the Lounge at the Port Elgin Legion, or at the Queen's "Oktoberfest at Pumpkinfest" followed by Lulu's Roadhouse Band. Don't miss all the goodies and harvest specialties offered at our local establishments showing their Pumpkin Pride. The SS Trolley will run between Port Elgin and Southampton Downtowns from 7pm to 2am, so you don't have to miss a thing!
Proudly sponsored by:


Watch this page for updates as we get them.
Trolley Shuttle Stops:
**Boston Pizza**Giant Tiger**Downtown Port Elgin (CIBC)**Southampton Coliseum**Downtown Southampton(Duffys)
What's happening Friday Night?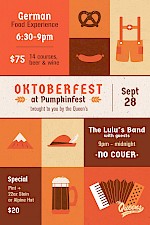 The Queens Bar & Grill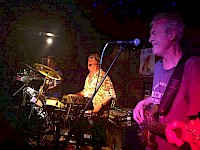 Oktoberfest at Pumpkinfest followed byThe Lulu's Band!
Join us for Oktoberfest Dinner in the Entertainment Tent in the parking lot for a traditional German meal and maybe even some Oohm..pa..pa music! Followed by an fun evening with The Lulu's Band! What better way to start off yur Pumpkinfet Weekend! More information and tickets at 519-832-2041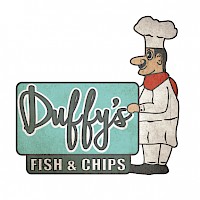 Duffy"s Fish & Chips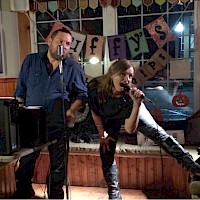 Ride the Trolley to Duffy's for Karioke & Pumpkin Martini's - Join in the fun!
Back to Attractions