10th Round of Pumpkinfest Pub-Kin Crawl
Friday night the experience begins! Let the SS Trolley do the driving as you kick off the weekend. The Trolley is FREE thanks to Grey-Bruce Airbus and Rowlands Independent support. Start your evening with Dinner at any of our great establishment, the options are endless. Don't miss all the goodies, entertainment and harvest specialties offered showing our local Pumpkin Pride. The SS Trolley will run between Port Elgin and Southampton Downtowns from 7pm to 1:30 am, so you don't have to miss a thing!
More info to come.
Proudly sponsored by:


Watch this page for updates as we get them.
Trolley Shuttle Stops:
**Giant Tiger**Downtown Port Elgin (CIBC)**Southampton Coliseum**Downtown Southampton(Duffys)
What's happening Friday Night in 2019? Hop on the free Trolley and visit these participants of the Pub-kin Crawl!

"Join us all weekend at BOSTON PIZZA". One block south of the Giant Tiger Pub-kin Crawl Trolley stop if your joining the fun Friday night. FISHBOWL FRIDAY! We have the coldest beer in town. Our Beach volleyball courts are OPEN and our patio is ready for you! We can even deliver the food to you! 9 BIG screen TV's!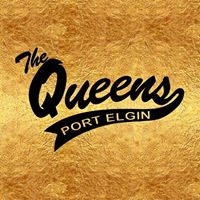 Lulu's Roadhouse Band Return for Pub-kin Crawl!
Stop in on Friday night for music, food and fun!!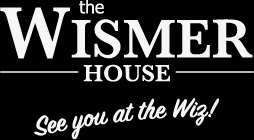 FRIDAY NIGHT PUB-KIN CRAWL - SEE YOU AT THE WIZ!
APPY-HOUR! 5-7PM - $6 Pints and Half Price Appetizers
SOFA KINGS! These guys are always a great shaker!
10PM to close! Great food, great tunes, great deals, great friends!
Great times, at the Wiz!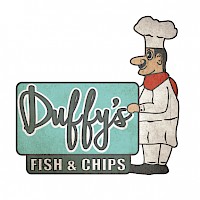 Duffy"s Fish & Chips
"Ride the trolley to Duffy's for FISH & CHIPS dinner specials and KARAOKE & PUMPKIN PIE MARTINIS after 9PM"
Pumpkin Crawl
price fixe menu
Select one from each of the following:
Outlaw Beer Pumpkin' Jack'd ale Stoner X Outlaw maple beer Hi-Berry Farms X Outlaw beet beer
Appetizers Kale caesar salad crisp kale, croutons, bacon, parmigiano reggiano, caesar. Calamari lightly dusted rings & tentacles served with a trio of cocktail, sweet thai & lemon garlic aoli sauce
Entrée's Ribs ½ rack ribs braised in our signature Bronco BBQ sauce, served with rustic garlic mashed potatos and corn cob. Chicken Involtini chicken breast s tuffed with 3 cheeses, mushroom, basil, wrapped in prosciutto topped with balsamic. Served with a maple glazed Smith's Farms baked apple and seasonal vegetables.
Dessert Pumpkin pie Apple crumble
Live music starring Andrew Kennedy $30 + tax & gratuity reservations recommended 519.797.1515

The Southampton Legion is always a fun stop!
Back to Attractions