We are back with the Bruce Telecom's Harvest Star Search 2017!
This year we once again welcome talented youth 18 and under to jump on stage and entertain! Our new Entertainment Tent was a hit, so we are looking for talented young people to fill up our stage! Can you play an instrument? Want to showcase a talent? Or do you have a group or band that wants to perform? Let us know! Download your registration form today or give us a call! We'd love to hear from you! 519-389-3714
---
Congratulations to all competitors of the Bruce Telecom Harvest Star Search 2016!
The winners are:
1st Star- Serena Rutledge
2nd Star- Kiera Shepherd
3rd Star- Lauren Irwin
We look forward to seeing you all next year!
---
Harvest Star Search returns with NEW and EXCITING editions!!!! We are going back downtown!
Pumpkinfest's annual Bruce Telecom Harvest Star Search is growing! This entertaining and fun singing and dancing competition now includes Entertainers of all kinds! Do you juggle? Have a magic act? We want YOU!
Registration for those 18 and under is now underway!
For Rules on Harvest Star Search please click HERE
For Registration forms click HERE
Deadline for Registration is September 28th, 2016.
---
Bruce Telecom Harvest Star Search Results 2015!
Once again our local talent impressed both the audience and judges at the Bruce Telecome Harvest Star Seach Competition! It might have been a little windy and wet, but everyone braved the elements for a fantastic show.
Pumpkinfest would like to thank all the wonderful participants who took part this year and their wonderful families for their support! Stay tuned for 2016!
The Bruce Telecom Harvest Star Search Results for 2015 are listed below:
---
First Star
Gracienne Swarbick
Second Star
Taylor Westbury
Third Star
Tesna Crewson
---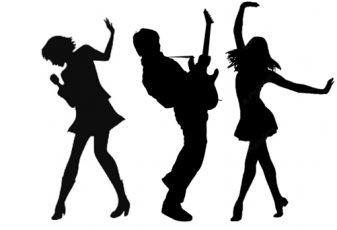 Back to Attractions